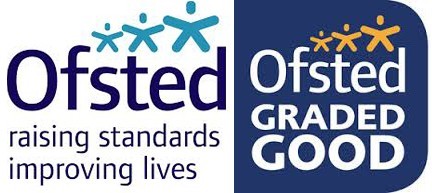 We are very pleased to be able to share with you the final report from our recent Ofsted inspection. Our school is a 'Good' school overall with some outstanding elements, which is fantastic considering recent changes to the inspection regime in April 2014, which has meant that the threshold for 'Good' is now much more difficult to attain.
The report acknowledges the school's progress saying:
'Pupils make good progress in a wide range of subjects, including reading, writing and mathematics and standards are rising'.
'Teachers use their good subject knowledge to plan stimulating learning activities'
'Classroom displays support learning because they are vibrant and include wide variety of pupils work'.
'The quality of work on display helps to set high expectations …'
'Teachers are highly skilled in behaviour management ……..Consequently classrooms are calm and purposeful, and pupils work hard and value learning'.
We are also pleased that the inspection recognised good practice within the school and graded the Behaviour and Safety of pupils as Outstanding.
Our targets for improvement are to improve the quality of teaching by ensuring our marking is diagnostic, the pace of learning is rapid and sustained and the level of challenge is raised in Mathematics.
Thank you for the support you give to the school, which we very much appreciate. We look forward to continuing to work together to ensure our children are 'Achieving Excellence In All They Do'.
Yours Sincerely,
Elaine Burdiss, Headteacher